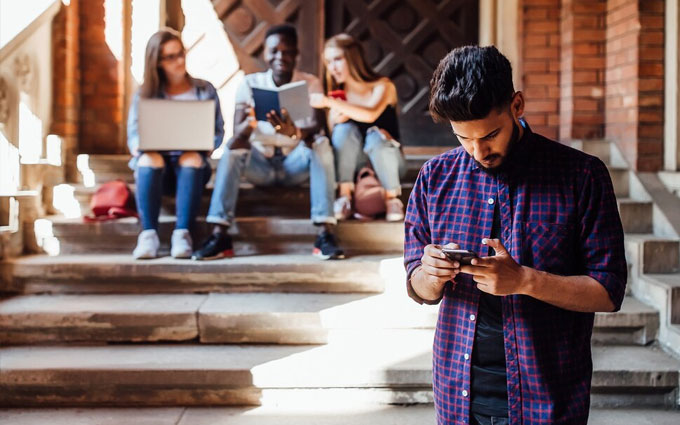 Tunes on the Go: Top Music Apps Every Student Should Have
Discover the Best Music Apps Tailored for Students
Ah, the life of a student! It's filled with lectures, group projects, late-night study sessions, and, most importantly, music. Whether you're blocking out distractions, setting the mood for a study session, or just chilling after class, having the right music app is essential. But with so many out there, which ones are worth the download?
1. Streaming Services
The kingpins of the music app world, streaming services, offer vast libraries of songs at your fingertips.
Spotify: With its personalized playlists like "Discover Weekly" and "Release Radar," it's no wonder Spotify is a favorite among students.
Apple Music: If you're deep in the Apple ecosystem, this one seamlessly integrates with all your devices.
2. Offline Music Players
Not always online? No problem.
Poweramp: Known for its incredible equalizer and diverse format support, it's a must-have for those with an extensive offline collection.
Musicolet: A simple, no-nonsense player with no ads and rich features.
3. Music Discovery Platforms
Looking for something new?
Shazam: Ever heard a song playing somewhere and wondered what it was? Just Shazam it.
SoundHound: Similar to Shazam but with a few different features, like humming recognition.
4. Music Creation Tools for Aspiring Artists
Unleash your creativity!
GarageBand: A mini recording studio in your pocket. Perfect for those inspired moments.
FL Studio Mobile: Create and save complete multi-track music projects on your mobile.
Of course, if you're streaming music on the go, you need a mobile plan that can keep up. There's nothing worse than your favorite tune being interrupted because you've run out of data. That's where a reliable mobile plan comes in handy. With Value Mobile, you can enjoy your favorite tracks without interruptions, thanks to our top-notch mobile plans designed for uninterrupted music streaming.
Finding the right music app for your needs can make all the difference in your day. Whether you're an aspiring artist, a music aficionado, or someone who just loves to jam out on the way to class, there's an app out there for you. And with the right mobile plan from Value Mobile, you can keep the tunes rolling all day long.