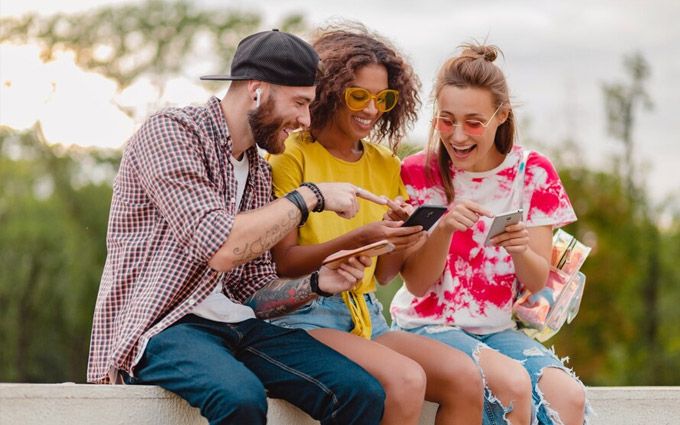 Hello from the Other Side: Top Apps for Long-Distance Friendships
Stay Close, Even Miles Apart: Discover the Best Apps to Nurture Your Long-Distance Friendships
In our ever-globalizing world, friendships span cities, countries, and even continents. But the distance, however vast, feels smaller than ever. Thanks to the technological marvels of our age, long-distance friendships can thrive. But to keep that connection seamless, two things are critical: the right app and an unbeatable phone plan.
WhatsApp: A renowned messaging platform, WhatsApp offers free international texting, voice, and video calls. Its end-to-end encryption ensures your conversations remain private. With a robust mobile plan, you can even send voice messages or multimedia without a second thought about data consumption.
Skype: This veteran video-calling app is known for its stable connection. Perfect for both one-on-one and group video chats. Its integration with Microsoft allows for document sharing on the go. Just remember, crystal-clear video calls require a stable network. That's where Value Mobile's phone plans come into play.
Zoom: From professional meetings to casual catch-ups, Zoom has seen a meteoric rise in popularity. Schedule calls, play around with virtual backgrounds, or simply chat – Zoom caters to all. An unlimited mobile plan ensures you never have to cut your conversations short.
Facebook Messenger: Beyond the basic chat functions, Messenger offers group video calls, games, and even interactive filters. It's a fun and dynamic way to stay connected.
Viber: Particularly popular in certain regions, Viber offers free voice and video calls. The app also boasts public groups and communities to join and chat. However, to make the most of Viber, a comprehensive mobile plan is key.
While these apps play a pivotal role in shrinking the world around us, the experience can be greatly hampered without a reliable phone plan. Dropped calls, frozen videos, undelivered messages – these can be the bane of long-distance friendships. Hence, while you pick the best app for your needs, ensure you back it up with a mobile plan from Value Mobile. With a variety of plans catering to diverse needs, you're sure to find the perfect match to keep those global friendships alive and kicking!
In the digital age, nurturing long-distance friendships is a breeze. Just arm yourself with the right app and an impeccable phone plan from Value Mobile. Because, while your bestie might be miles away, in the virtual world, they're just a click away.